Brunel University London and the Temple Women's Forum host an online screening of 'What Doesn't Kill Me' followed by a panel discussion.
Thurs, 21 January 2021 17:30 – 20:00 GMT
The Eventbrite event can be accessed here: https://www.eventbrite.co.uk/e/what-doesnt-kill-me-a-film-about-domestic-abuse-and-the-family-courts-tickets-131321214287
About this Event
'What Doesn't Kill Me' – A film about Domestic Abuse and the Family Courts
Abused women are often told, 'you have to leave him for your safety and that of your children'. If the woman manages to flee from her abuser and he takes her to the family court, she enters a world where the abuse may be minimised or disregarded. Recently the Ministry of Justice harm panel heard from mothers who reported that when they raised concerns about abusive fathers spending time with the children, they were seen as the problem and then risked losing the children to their abusers.
This problem is reflected in British film-maker Rachel Meyrick's ground-breaking film, 'What Doesn't Kill Me', which graphically and sensitively exposes the harrowing ordeal mothers experience in the family courts in the USA. It was released to great acclaim in 2017 and won the audience award at The Awareness Film Festival in LA and The London Feminist Film Festival. Its inclusion in 2020's Global Health Film Festival shows its status as an influential piece of work.
On 21st January 2021 Brunel University London and the Temple Women's Forum are holding an online screening of What Doesn't Kill Me, followed by an interactive discussion by a panel of experts of the issues raised by the film. The panel includes Nicole Jacobs (Designate Domestic Abuse Commissioner), US Professor Evan Stark (author of Coercive Control), Marai Larasi (consultant community organiser and educator) and Natalie Page (founder of #thecourtsaid). The discussion will be chaired by Ruby Sayed (barrister at One Pump Court Chambers, Chair and Lead member for Safeguarding, City of London Corporation, trustee and chair of the Asian Women's Resource Centre). Her Honour Judge Sapnara, Co-Chair of the Temple Women's Forum, will introduce the panel discussion. This event is very timely, with the Domestic Abuse Bill currently going through Parliament, and government plans to improve protection for children and survivors of domestic abuse in the family court being implemented.
The event starts at 5.30 pm on Thursday 21 January 2021, with Rachel Meyrick introducing the film. It will be streamed live, followed by the panel discussion at 7 pm. The event is organised by a team led by Dr Adrienne Barnett, Senior Lecturer in Law at Brunel University London (who has researched domestic abuse and the family courts for over 20 years ), supported by a grant awarded by Brunel's Public Engagement Fund, and by the Temple Women's Forum.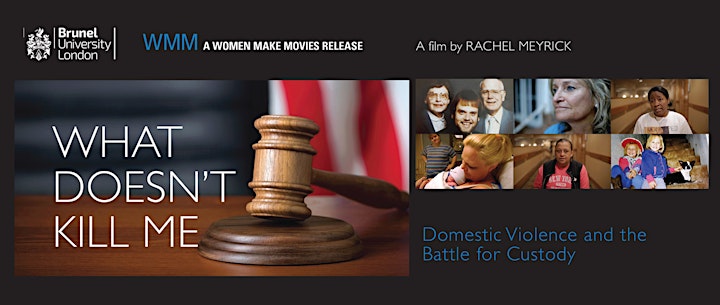 Featuring:
Rachel Meyrick
Rachel Meyrick has been a film editor for 20 years. She began in commercials in Soho, London before moving into editing features herself (Love, Honour & Obey, Cloud Cuckoo Land) and long form documentary (Reunion). In 2018, she edited A Deal With The Universe, a feature documentary about a man's journey to get pregnant. She has worked with Britdoc, More 4, BBC films, Discovery and BFI among many. What Doesn't Kill Me is her first feature as director and looks at domestic abuse and the battle for child custody in the US.
Nicole Jacobs, Designate Domestic Abuse Commissioner
Since her appointment to the role of Designate Domestic Abuse Commissioner in September 2019, Nicole has begun energetically putting her 20 plus years of experience in domestic abuse policy and intervention to work, driving improvements to transform the response to domestic abuse in England and Wales. She is committed to championing victims and survivors of all ages, status, and backgrounds, and to shining a light on practices that fail them.
Professor Evan Stark
Evan Stark PhD, MSW, Professor Emeritus at Rutgers University, USA, is a sociologist and forensic social worker with an international reputation for his innovative work on the legal, policy and health dimensions of domestic abuse, including its effects on children. Professor Stark's award-winning book, Coercive Control: The Entrapment of Women in Personal Life, has had a major impact on research, policy and legal reform internationally, including the criminalisation of coercive and controlling behaviour in England and Wales. Professor Stark has served as an expert in more than 100 criminal, family, civil, federal and child welfare cases, including the Sally Challen case. He was Leverhulme Visiting Professor at the University of Edinburgh and has had previous appointments at the Universities of Leicester, Bristol, and Colchester.
Natalie Page
Natalie Page founded the campaign for survivor family justice, #thecourtsaid, reaching half a million survivors each month. Natalie focuses on advocating for a revolutionised response to domestic abuse in the family court. Working with survivor families directly, Natalie tutors at her social enterprise Survivor Family Network providing courses and guidance for survivor families working towards safer outcomes in family court. Natalie dreams of a world when all survivor families can enjoy secure futures, without domestic abuse.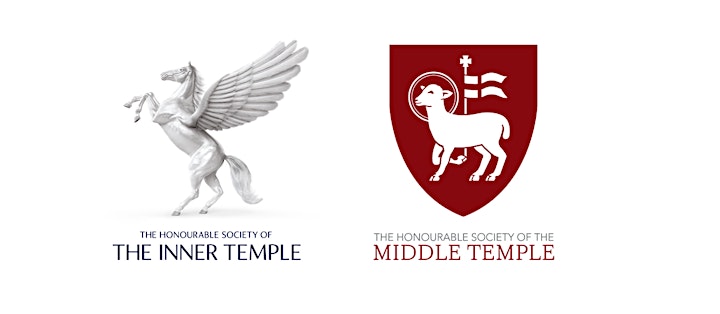 The Temple Women's Forum was founded in 2011 to encourage and support women throughout their careers in order to increase retention within the profession. The forum is co-chaired by Her Honour Judge Sapnara of Middle Temple and Her Honour Judge Deborah Taylor of The Inner Temple.